It's that easy to create a driving school website
With our website builder the construction of an attractive driving school website is very easy. Discover now our high-quality design templates and countless features with which you can design your site both aesthetically and functionally perfect. No technical knowledge of web design is required.
Choose a template for your website
Publish the most important data about your driving school
Upload the appealing images to your website
Write interesting articles about the StVO or the like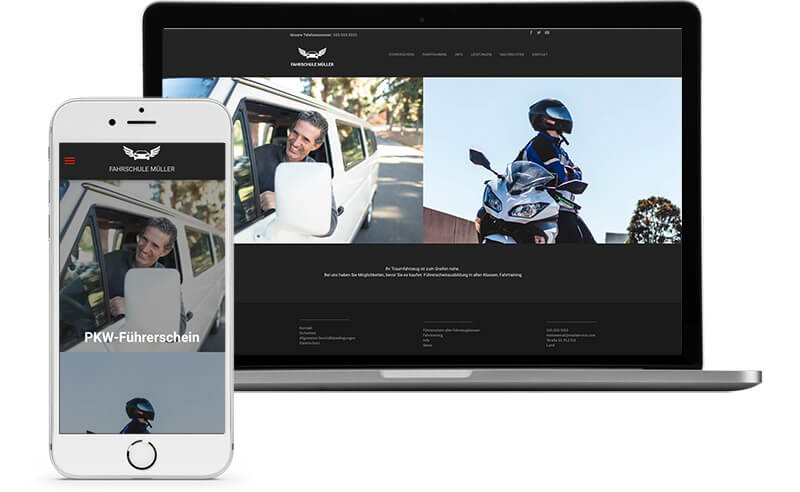 Website for driving schools: What can you expect from the checkdomain solution?
Your driving school website will be absolutely unique just with the design templates of checkdomain, but you will get additional programming options on request. Checkdomain also takes care of SEO (search engine optimization), offers you hosting and of course checks whether your desired domain is still available.
The website of your driving school is also optimized by responsive webdesign for display on the screen of a desktop PC as well as on mobile devices. The design templates from the checkdomain website builder are fully responsive. This means that the page adapts to any calling end device and opens up so that it can be easily recognised on a screen of different sizes or even on the small display of a smartphone.
Users can use the responsive webdesign from the checkdomain website builder to decide whether content should appear in the mobile version or not. New content specifically for the mobile version can also be created, including a map of the company's location. For the desktop version, most webmasters provide more extensive content that hardly anyone would read on a smartphone - in the case of the driving schools website, perhaps a detailed description of the individual driving licence classes.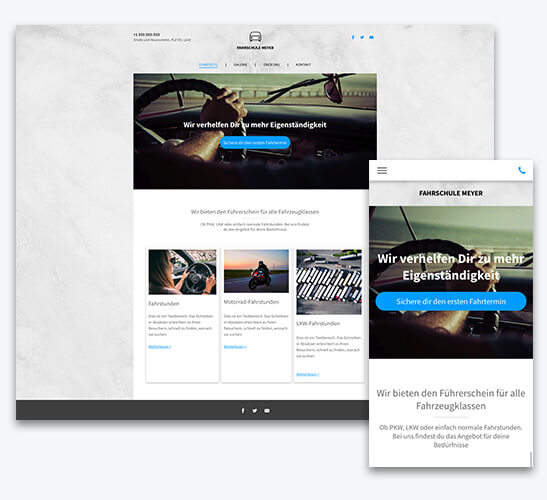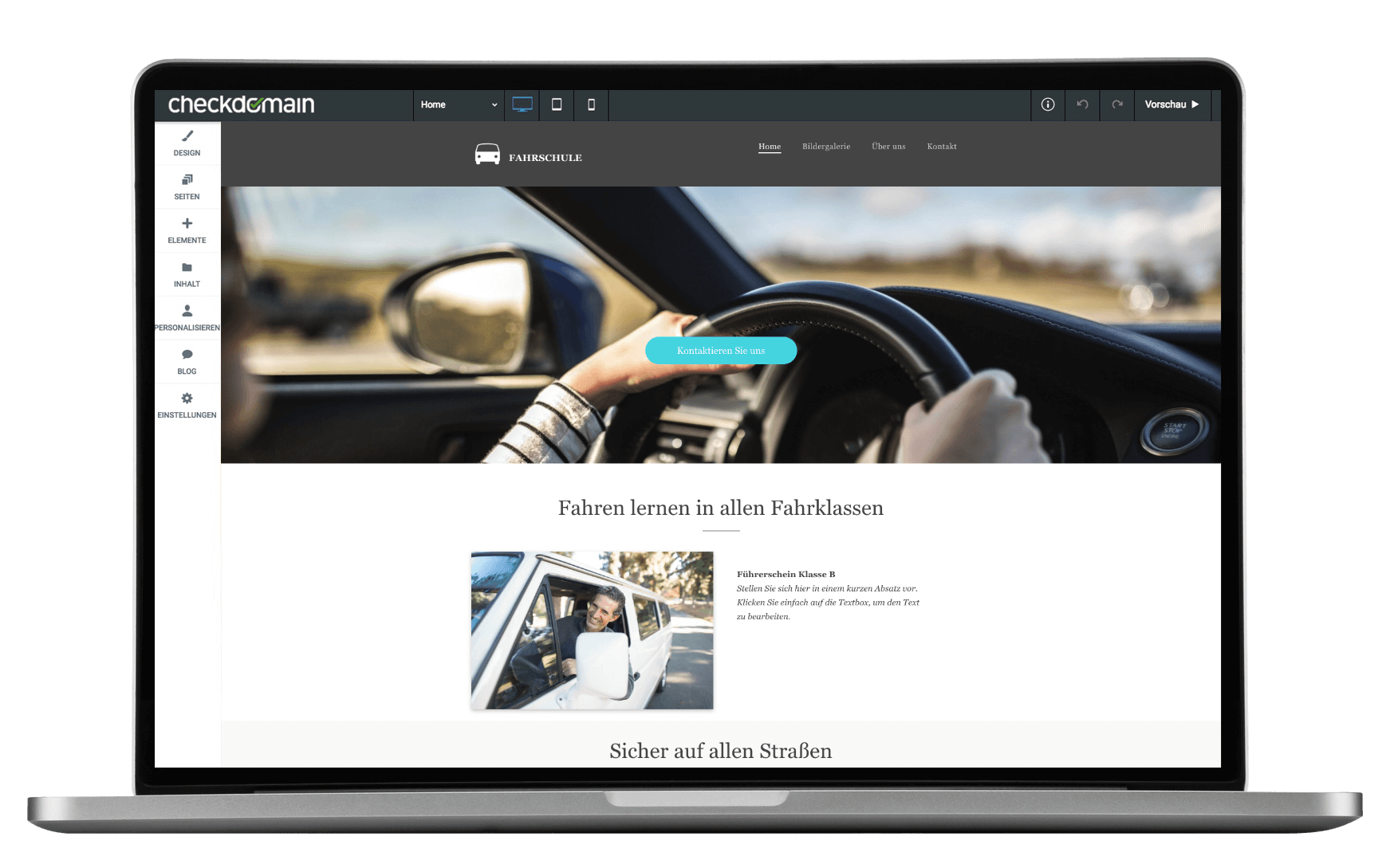 Also for links - for example to Google Maps - the website builder provides the appropriate tools. With this excellent technical solution you save expensive money for the creation of a website for driving schools. First you would fight your way through a jungle of providers and then perhaps book the website at one company, the hosting at the next, the domain at the third and your online marketing at the fourth.
From checkdomain you receive these services very inexpensive from a single source. You need absolutely no programming knowledge to create a website. Then enter your content conveniently via a CMS (Content Management System) or change your layout as you wish. For your driving school website, checkdomain provides you with first-class design templates, an enormous amount of free images, an SSL certificate, business apps, e-mail accounts and various statistics.
Driving School Website
What is important?
People today look for a driving school first on the Internet. The professional website is an important factor for your decision. With the possibilities of checkdomain you present yourself from your best side. First impressions count: You win the customers with information and a stylish design. Through the website you show visitors what your driving school offers and why you are the first choice. You can choose from the many layouts in the checkdomain website builder one that fits exactly to yours. Then drag and drop it to suit your preferences. Your unique website will stand out from the competition. Texts, videos and pictures give potential driving students a good impression, they can select pictures from the huge, free archive of checkdomain. Of course you can also add your own pictures via picture gallery. A map from Google Maps with its location and directions as well as a contact form are also considered valuable. Do you have social media appearances on Facebook, Twitter, Google+ & Co.? You can link to them.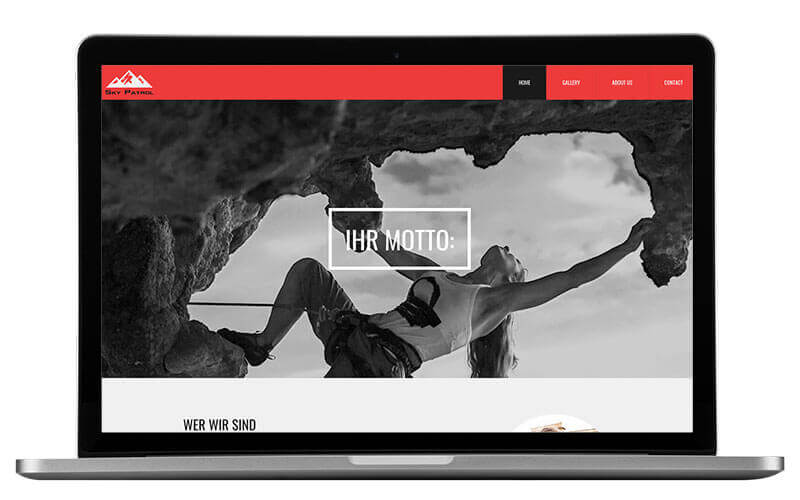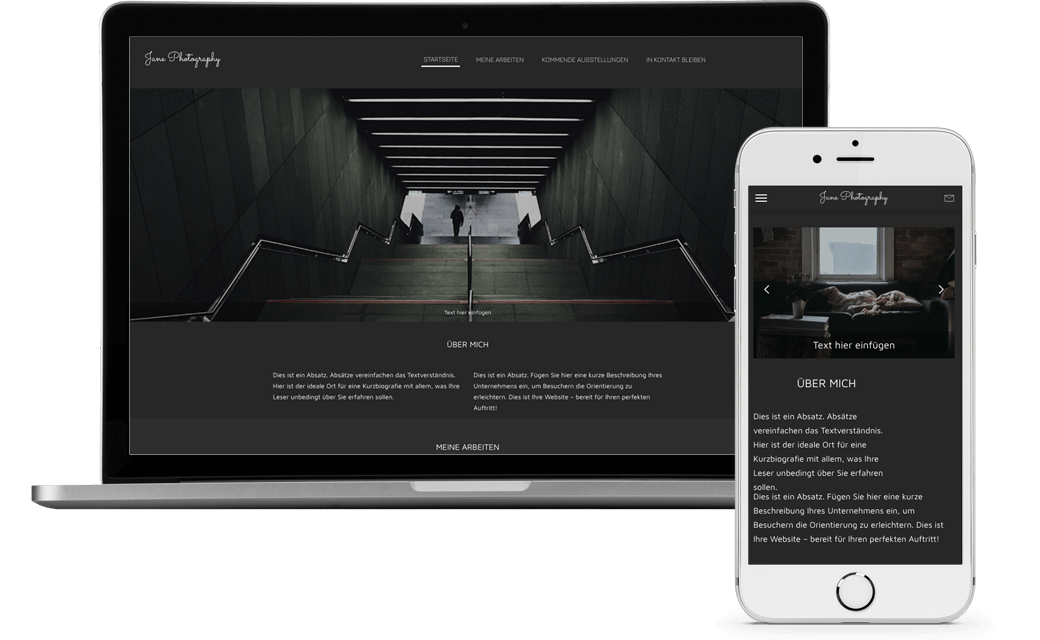 30 Days Money Back Guarantee
Creating your own website without previous knowledge has never been so easy. See for yourself how quickly you can create websites with checkdomain's website builder.
Try out different designs and familiarize yourself with the various functions - if you are not satisfied within the first 30 days, you will get your money back.
Create a driving school website
A driving school website: Important features
Event calendar: Do you occasionally organise an open day or trial courses? You could put that in this calendar. Course dates and special seminars are also interesting.

Picture galery: You can insert pictures of your team, the routes and vehicles as well as your premises. Especially young internet users orientate themselves strongly visually and look first at the pictures.

Newsletter: Customers want to know what's new in traffic law and driving school. News on the subject of driving licences can be published time and again.

Google Maps:Checkdomain offers you the possibility to integrate the Google Maps Widget. Visitors can see the location of your driving school including directions at a glance.

Social Media:There is also a widget for this, with which you can insert the corresponding buttons.

SEO: There are default settings for search engine optimization that you can use. checkdomain also supports online marketing on request.

Access for customers and employees: You can set up a protected area that can only be accessed by customers and employees using a password. There you publish internal information. .

Contaktform: You should offer various ways of contacting us: by phone, e-mail and also with an easily accessible contact form.

Videos:: Among other things, you can integrate YouTube videos. You should use this product sparingly. It increases the length of stay, but also distracts younger visitors in particular.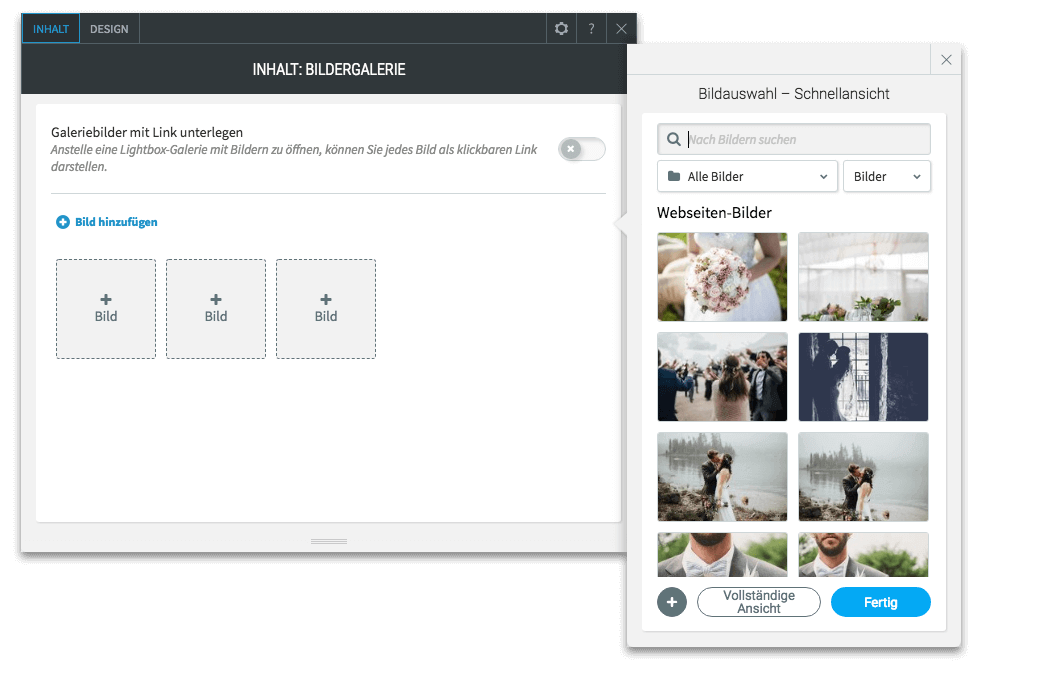 Our tariffs for you
We have something for everyone, whether private homepages, functional company homepages or sales-oriented business websites. With our tariffs you are guaranteed to win
Set-up fee: €0.00
12 months term
30 day money back guarantee
1 Page
Large picture archive with free pictures
Design templates for many industries
Perfect display on all devices
Unlimited storage space
No advertising
1 SSL-Certificate included
recommended by customers 4.7/ 5
Set-up fee: €0.00
12 months term
30 day money back guarantee
15 Pages
Large image archive with free images
Over 100 Premium design templates
Perfect display on all devices
Unlimited storage space
No advertising
1 SSL-Certificate included
Blog included
1 free domain 3
5 E-Mail Mailboxes
5 GB Mail memory
Detailed website statistics
SEO-Optimierungen
Business Apps, Maps, Forms
Set-up fee: €0.00
12 months term
30 day money back guarantee
∞ Pages
Large image archive with free images
Over 100 Premium design templates
Perfect display on all devices
Unlimited storage space
No advertising
1 SSL-Certificate included
Blog included
1 free domain 3
20 E-Mail Mailboxes
20 GB Mail memory
Detailed website statistics
SEO-Optimierungen
Business Apps, Maps, Forms
Multilingual Websites
Device dependent content
1 Prices include 19% VAT (Germany)
2 Minimum term: 12 months, notice period: 30 days
3 You can use the following domain extensions free of charge for the homepage construction kit: de, com, net, org, info, biz, eu, at, ch, li, co.uk, mobi, dk, nl, it
Let us create your professional website for you
You don't have time to create your own website? No problem - With our new website service we create your website for you. Including domain, e-mail addresses and update service. Everything from one source.
Learn more now

Information on driving licence classes on the driving school website
The most important information that those interested in a driving school look for first is the description of the driving licence classes: Passenger cars, trucks, motorcycles, special vehicles. You could briefly explain these and add pictures. You can display your own vehicles with a picture album to match the respective driving licence class.
Future students are interested in the individual subclasses, such as B, BE or B96, and special training courses for special vehicles or professional drivers are also very interesting. You could display the individual classes in a table and add links for further information and a link to your contact form.
Service on the driving school website
Students are grateful if you make it easier for them to move from one driving school to another by taking care of the re-registration. Many driving schools also offer financing in cooperation with a specialist provider (certain lenders). If you have entered into such a cooperation, this should perhaps already be visible on your start page. The service also includes a FAQ area on the topic of the penalty catalogue and points in Flensburg (according to the new traffic law). Frequently asked questions concern drink-driving, speeding and driving over a red light. Even driving students are interested in the reduction of points in Flensburg. Last but not least, in the service area you could let your former students speak, some of whom will certainly be enthusiastic about your driving school.
Find the right design for your idea
The perfect design for your website? we have it! Choose from high-quality, responsive design templates, customize the layout and quickly and easily design your professional website.
Driving school website: Presentation of your lessons
The visitors of your website are interested in the course of your theory lessons, its content, the learning objectives and also the examination questions, some of which you could set as examples. Online exercises are very valuable for theory lessons. Afterwards the future driving students would like to know something about the requirements of the practical lessons.
How many driving lessons are usual? Which special trips have to be completed? What does the driving school cost depending on the driving lessons? What are the minimum costs? How high is the failure rate in the theory test? This is a hypothetical question, but it keeps coming up. You could offer your prices for all types of lessons as a list for PDF download. Additional events are also offered:
First aid course




Compact and intensive courses




Training for professional drivers




Driving safety training




Point reduction seminars




MPU training



If you offer taster lessons for your theory lessons, you could present this very prominently - many students will certainly register for this. The same applies to accompanied driving for young driving students from the age of 17. On the password-protected page (see above) you can provide additional learning materials for the students.