It's easy to create a travel blog
With our website builder, building an attractive travel blog is very easy. Discover now our high-quality design templates and countless features with which you can design your site both aesthetically and functionally perfect. No technical knowledge of web design is required.
Choose a template for your website
Publish news in your travel blog
Upload the most beautiful pictures into a picture gallery
Create a blog entry to share the best moments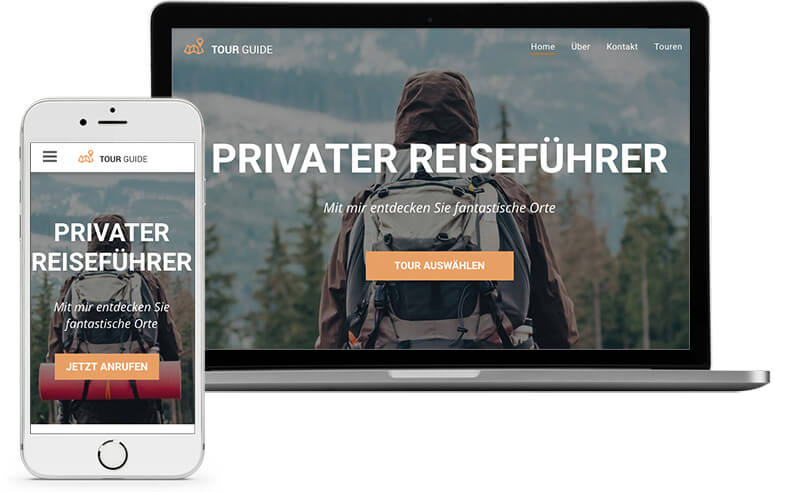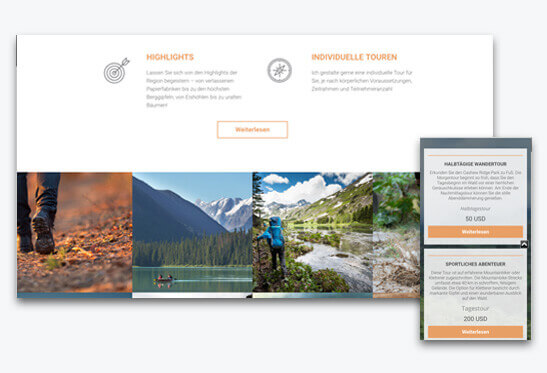 What is a travel blog?
A travel blog is something like a diary or a holiday journal. The authors describe their subjective holiday experiences: Interesting destinations, experiences with people in the holiday country, special tips on eating and drinking, information on hotels, flights, rental cars or entry regulations. The topics are really broadly diversified. It is entirely up to you which points of interest you set.
What a (successful) travel blog is not: It is not a collection of dry information, as one finds it in the net and on Wikipedia. It is more about what you have experienced yourself, what you would like to recommend, or what you would rather not recommend to your readers. The whole thing doesn't have to be written in literature, but it does have to sound entertaining and informative at the same time. Above all readers are pleased about insider tips, which they do not find in the media or in the usual travel guides.
Creating a travel blog with the website builder
The technical implementation is easy if you want to set up a travel blog. checkdomain's website builder can be mastered even if you prefer to keep a wide circle around everything to do with programming. If you complete the following six-step program, you can set up your travel blog within a short time. The system is really simple, self-explanatory and also has good help options if it hooks. The website builder is a good choice if you just want to have a look and set up a travel blog without much previous knowledge.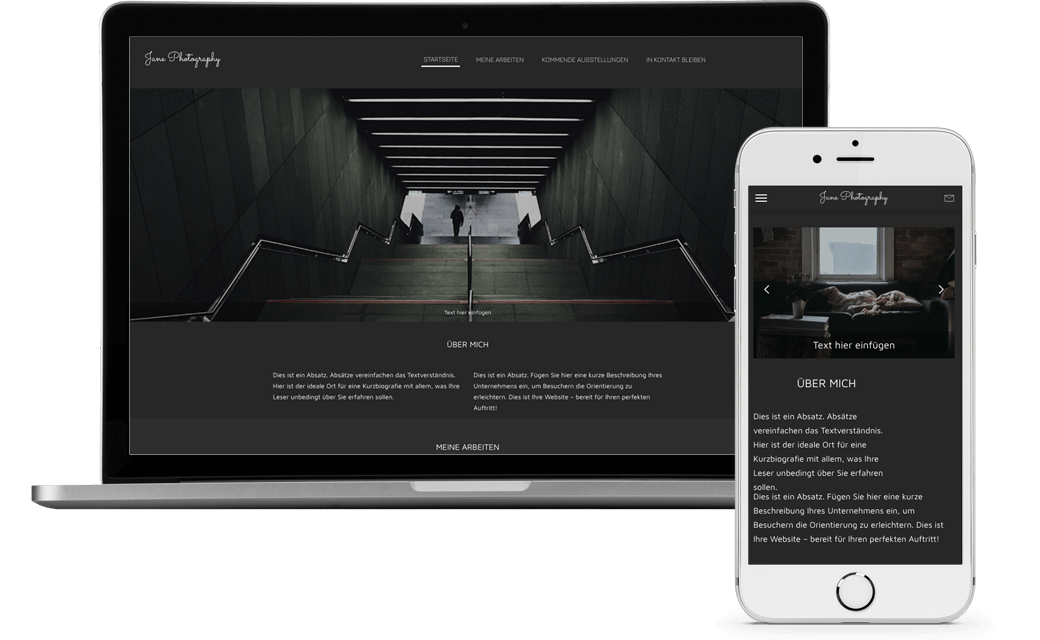 30 Days Money Back Guarantee
Creating your own website without previous knowledge has never been so easy. See for yourself how quickly you can create websites with checkdomain's website builder.
Try out different designs and familiarize yourself with the various functions - if you are not satisfied within the first 30 days, you will get your money back.
Creating a Travel Blog
Think of a suitable name for your travel blog
Thinking about a good name for your travel blog is worthwhile: It is a simple tool to attract visitors to your site. For this to work, it should be curious and memorable.
If you have an idea for a name, you should check as soon as possible whether your desired name (desired domain) is still available. The upgrade at checkdomain also includes the appropriate, professional-looking email address and hosting. In addition, there is a free domain in the first year of the contract.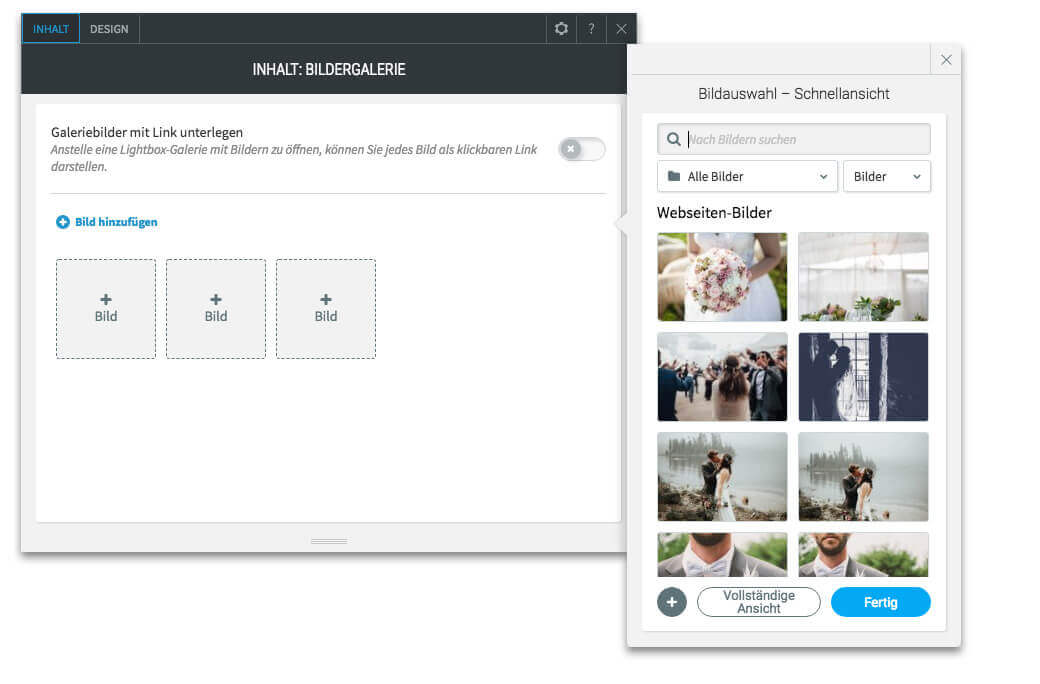 Our tariffs for you
We have something for everyone, whether private homepages, functional company homepages or sales-oriented business websites. With our tariffs you are guaranteed to win
Set-up fee: €0.00
12 months term
30 day money back guarantee
1 Page
Large picture archive with free pictures
Design templates for many industries
Perfect display on all devices
Unlimited storage space
No advertising
1 SSL-Certificate included
recommended by customers 4.7/ 5
Set-up fee: €0.00
12 months term
30 day money back guarantee
15 Pages
Large image archive with free images
Over 100 Premium design templates
Perfect display on all devices
Unlimited storage space
No advertising
1 SSL-Certificate included
Blog included
1 free domain 3
5 E-Mail Mailboxes
5 GB Mail memory
Detailed website statistics
SEO-Optimierungen
Business Apps, Maps, Forms
Set-up fee: €0.00
12 months term
30 day money back guarantee
∞ Pages
Large image archive with free images
Over 100 Premium design templates
Perfect display on all devices
Unlimited storage space
No advertising
1 SSL-Certificate included
Blog included
1 free domain 3
20 E-Mail Mailboxes
20 GB Mail memory
Detailed website statistics
SEO-Optimierungen
Business Apps, Maps, Forms
Multilingual Websites
Device dependent content
1 Prices include 19% VAT (Germany)
2 Minimum term: 12 months, notice period: 30 days
3 You can use the following domain extensions free of charge for the homepage construction kit: de, com, net, org, info, biz, eu, at, ch, li, co.uk, mobi, dk, nl, it
Let us create your professional website for you
You don't have time to create your own website? No problem - With our new website service we create your website for you. Including domain, e-mail addresses and update service. Everything from one source.
Learn more now

Register now and get your own domain
Register now and secure your own domain name! This is the address, respectively the name, with which your blog is found online. The choice of the right domain name should be carefully considered, because as a travel blogger you will encounter numerous and resourceful competition as in other niches. The name should be catchy, thematically related to your blog and above all easily pronounceable.
To name his blog the domain "HeinrichsersteReisenachLasVegasfotogallerie2332" is therefore not particularly promising. "VegasBlog" or something similar sounds better. In any case, one should not put confusing columns of numbers and a confusion of letters into the domain names. Neither visitors nor search engines find this particularly appealing.
However, being creative is a good thing if you want to create a travel blog. Who would like to furnish its own travel blog, should let his imagination run wild with the name. Even resourceful short names that are funny but have little or nothing to do with the topic can score with users.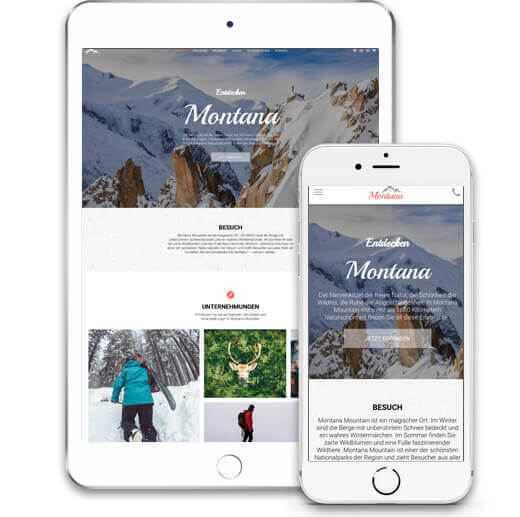 Find the right design for your idea
The perfect design for your website? we have it! Choose from high-quality, responsive design templates, customize the layout and quickly and easily design your professional website.
Activate your travel blog and get started writing
As soon as you have activated your travel blog, you can start with the first article! By the way, you can also write on the go without any problems. If you like to travel, you don't want to be at your desk all the time. With the checkdomain app, you can easily take your travel blog with you and work on the go, write articles, publish and share content via the social media. All designs in the checkdomain website builder are also responsive. That means they look as good on your tablet or smartphone as they do on your computer.
Make more out of your article now! There are many ways to do this
As soon as you have written your first text, you can "upgrade" it: With travel photos, videos and share buttons. Beautiful photos are particularly important in a travel blog. Here you can score points by standing out from the crowd, avoiding clichés and taking pictures of a sight from a slightly different angle than usual. Uploading photos to a blog or gallery is easy. Including videos and an instagram feed is also very easy.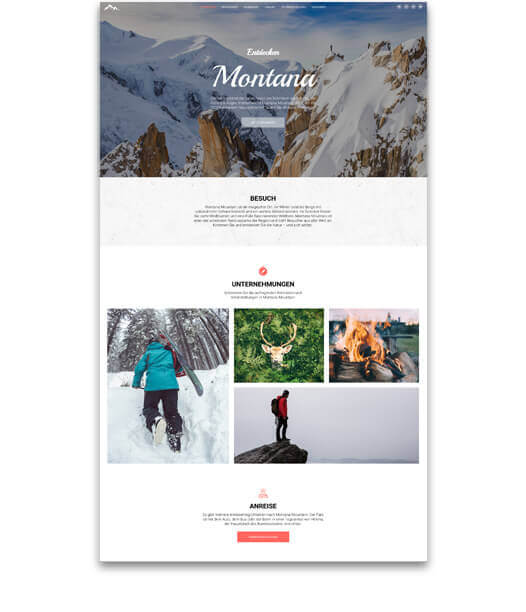 How to find my travel blog
The goal of making a travel blog as interesting as possible already indicates how it will be found: Word of mouth is still very important. If you find an article interesting, please let your friends know. Today this recommendation often runs on Social Media such as Google+, Facebook, Twitter or Instagram.
But there is another way to make a travel blog known: The ranking via Google and other search engines. The more exciting and interesting the blog article is, the higher up it appears in the search results. Who does it really well, earns with its travel blog even money and travels free of charge in the world around.
Tips for your successful travel blog
Write regularly! If someone thinks your articles are good, he or she will be happy to drop by again. It is therefore important that you write regularly and offer new content. Also the search engines honor it, if a Blog shows again and again new content. Don't forget to upload new photos of your travel adventures!
Benefit from Facebook & Co.! Sharing is worthwhile for travel bloggers: always share every new article additionally on Twitter, Facebook or Instagram!
Use Search Engine Optimization (SEO) Search Engine Optimization (SEO) sounds more complicated than it actually is. Familiarize yourself with these simple principles and apply them to writing! This way you can improve your ranking significantly over time and attract new visitors to your site.
Networking with other travel bloggers blogging is like traveling: It's usually more fun in company. Successful travel bloggers have recognized this and therefore form a community. They support each other by sharing content and commenting on travel reports. It is therefore worthwhile to exchange ideas with other travel bloggers that you appreciate. Over time, this creates a network that is becoming ever larger and more exciting.