Challenge accepted: Designing your own website
Today, designing your own website is easy because of user-friendly, intuitive technologies. To design this website really professionally, however, remains a challenge. But those who observe the most important design rules and are willing to learn can also achieve attractive results in this area without the help of a professional.
Of course it is the easier way to commit a web designer or an agency to implement a new online presence. But that costs a lot of money and exceeds the marketing budget, especially for self-employed or small companies. Furthermore, it is a good feeling to master this task yourself and to be able to make changes to the website on your own at any time without asking for help.
What does matter if you design your own website?
The first thing most people probably think of, when it comes to website design, is the layout. But design is much more than just the design of a website. Among other things, it is also about structures and content.
The most important points include:
Use attractive layouts suitable for the target group
Observe usage habits
Offer clear structures
Provide high-quality visual and textual content
Optimize display for mobile devices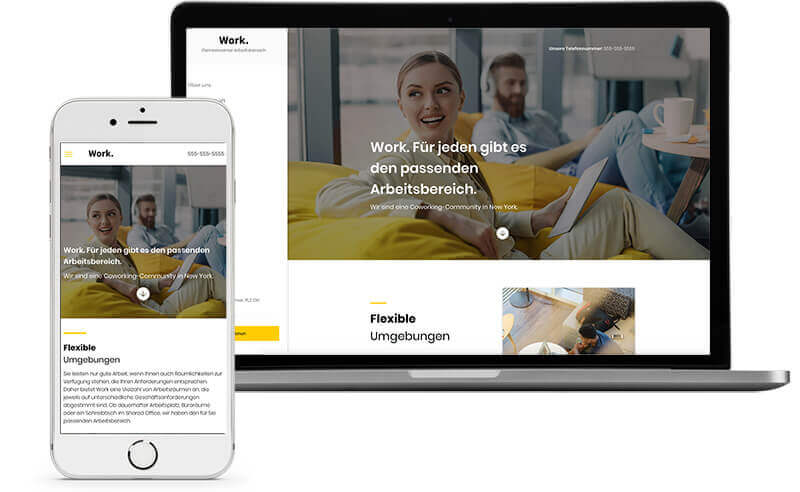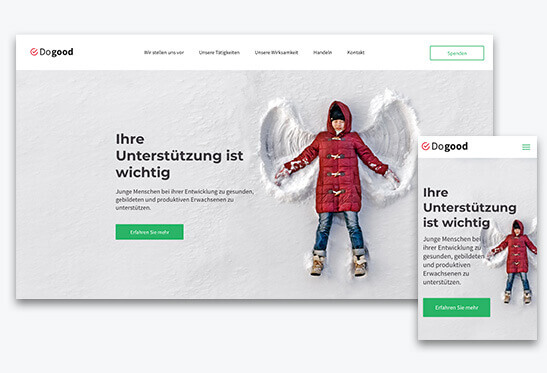 Clear structures facilitate orientation
Visitors to a website want to be "picked up". A clear structure ensures that they quickly find exactly what they are looking for. In concrete terms, this means that the site should contain all the necessary elements, but should not be overloaded. In addition, the structure must be based on people's usual reading habits.
Usually an Internet website is viewed from top left to bottom left. Then it goes from bottom left to bottom right and from there to top right. Accordingly, the most important information - your logo and a short description of what visitors can expect on the website - should be in the top left-hand corner.
Set up the optimal navigation for a website
The menu has also established itself at the top of the website. As with the website as a whole, it is important not to add too many items to the menu. Less is usually more when it comes to navigation and makes it easier for the user to move on to the subpages of interest.
Good navigation is characterized by the fact that it can be operated intuitively and correctly by the user and that with just a few clicks he can get where he wants to go. A positive user experience means that visitors stay longer on the website. At the same time, the probability that the website will be visited again increases.
Poorly designed navigation, on the other hand, quickly leads to frustration. If you still haven't reached your destination after several clicks, experience has shown that you will leave the site and won't come back - even if the online presence is beautifully designed.
Another criterion for good website design is legibility. Capturing content on the screen is harder than with printed media. Tests have shown that the reading speed is therefore reduced by up to 30 percent. In addition, reading is less concentrated. Only a fraction of visitors to an Internet site read texts through to the end - to read for gist is widespread. Readability should be optimized so that information still stay in mind of the user. This is achieved, for example, through short sentences and short paragraphs. It is recommended that you do without subordinate clauses to a large extent and limit the paragraphs to a maximum of six lines. Enumerations are a good way to make things clearer. They loosen up larger blocks of text and make it possible to convey content in a compact way.
Tip: Unlike website users, search engines like Google prefer longer texts. The number of words and texts on a website is included in the ranking of search engines. For the benefit of search engine optimization (SEO), special pages - so-called landing pages - can be set up. These pages work with long texts. As regards content, care should be taken to ensure that all important search terms are placed and, if possible, highlighted, for example by bold font.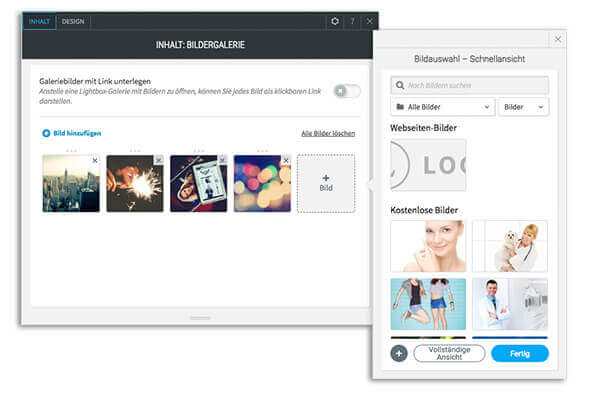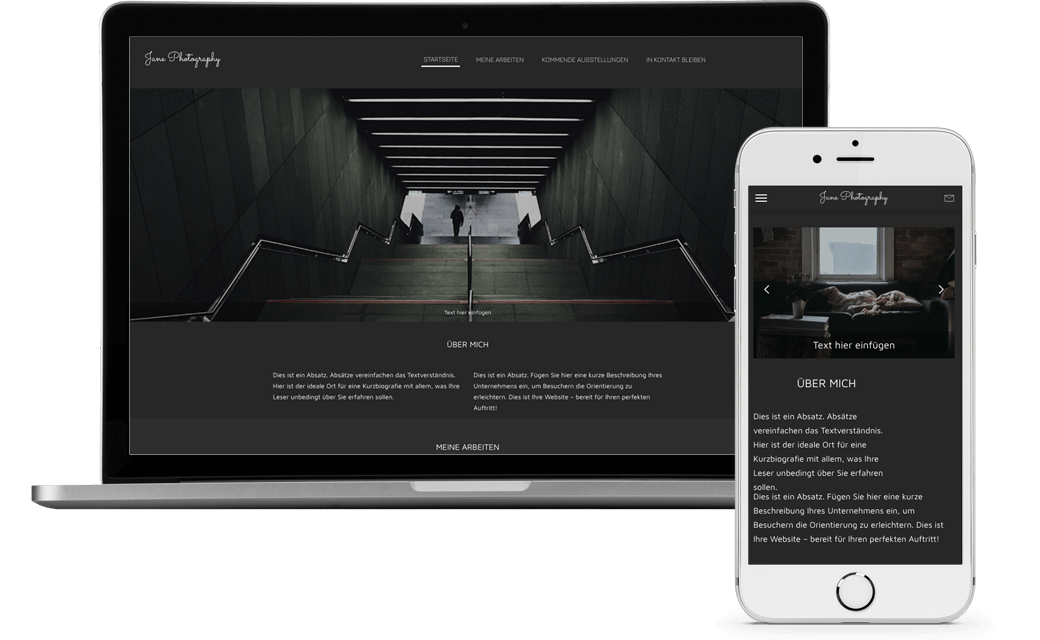 30 Days Money Back Guarantee
Creating your own website without previous knowledge has never been so easy. See for yourself how quickly you can create websites with checkdomain's website builder.
Try out different designs and familiarize yourself with the various functions - if you are not satisfied within the first 30 days, you will get your money back.
Designing your own website
Designing Internet pages: The font size also plays a role
What applies to structures and texts should also be taken into account for fonts: The best solution is always clear and simple. Fonts without ornaments should always be used. Proven standard fonts include Arial and Verdana. The font size should be at least 10 points - for headlines and subtitles it should be correspondingly higher. Boldface is well suited for highlighting. Underlining should not be used, however, as it could be confused with a link.
The Internet is already predominantly used on the move - with an increasing tendency. In contrast to the past, Internet pages must therefore be designed responsively today. Responsive means that the display of the website is automatically adapted to the device used. The website is just as usable and readable on the smartphone as on the desktop
Our tariffs for you
We have something for everyone, whether private homepages, functional company homepages or sales-oriented business websites. With our tariffs you are guaranteed to win
Set-up fee: €0.00
12 months term
30 day money back guarantee
1 Page
Large picture archive with free pictures
Design templates for many industries
Perfect display on all devices
Unlimited storage space
No advertising
1 SSL-Certificate included
recommended by customers 4.7/ 5
Set-up fee: €0.00
12 months term
30 day money back guarantee
15 Pages
Large image archive with free images
Over 100 Premium design templates
Perfect display on all devices
Unlimited storage space
No advertising
1 SSL-Certificate included
Blog included
1 free domain 3
5 E-Mail Mailboxes
5 GB Mail memory
Detailed website statistics
SEO-Optimierungen
Business Apps, Maps, Forms
Set-up fee: €0.00
12 months term
30 day money back guarantee
∞ Pages
Large image archive with free images
Over 100 Premium design templates
Perfect display on all devices
Unlimited storage space
No advertising
1 SSL-Certificate included
Blog included
1 free domain 3
20 E-Mail Mailboxes
20 GB Mail memory
Detailed website statistics
SEO-Optimierungen
Business Apps, Maps, Forms
Multilingual Websites
Device dependent content
1 Prices include 19% VAT (Germany)
2 Minimum term: 12 months, notice period: 30 days
3 You can use the following domain extensions free of charge for the homepage construction kit: de, com, net, org, info, biz, eu, at, ch, li, co.uk, mobi, dk, nl, it
Let us create your professional website for you
You don't have time to create your own website? No problem - With our new website service we create your website for you. Including domain, e-mail addresses and update service. Everything from one source.
Learn more now

The content must also be right
A successful website does not only live from a visually good design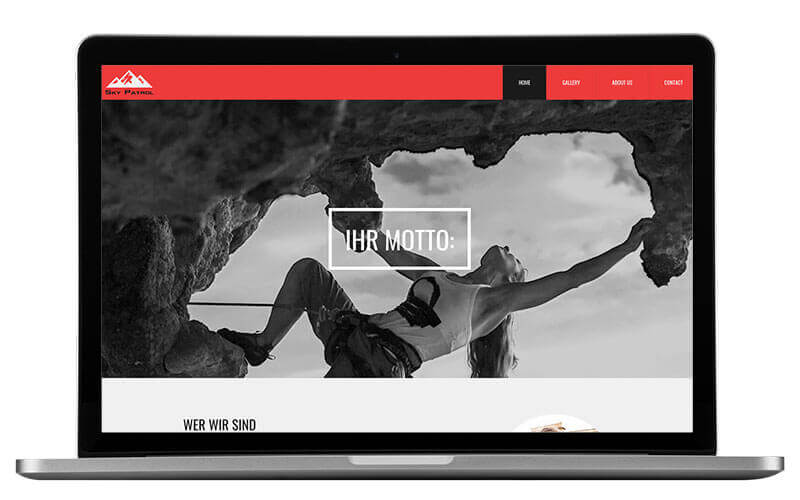 The content must also be right. For the texts this means that they must of course be grammatically and orthographically correct and should offer the user added value - either really interesting information or good entertainment.
As with the texts, a high scale should also be applied to the images. Nobody wants to see fuzzy photos or outdated, homemade graphics. Here it is worth investing in a good photo database or even in a professional photographer.
Find the right design for your idea
The perfect design for your website? we have it! Choose from high-quality, responsive design templates, customize the layout and quickly and easily design your professional website.
The technical basis for the design of a website
Create your own website without programming skills?
This is actually possible today, thanks to easy-to-use content management systems (CMS) such as WordPress or the even more intuitive website builder. CMS can be installed on many web hosts simply by clicking on their own website. They offer ready-made design templates, which can be adapted to your own wishes and filled with your own contents.
Website builder usually work with the drag & drop principle. For this, a finished design is selected first, which is then individually adapted. Individual elements are simply selected with a click, dragged to the desired location on the website and placed there. Editing is done directly in the browser, so no software needs to be installed. As soon as the page is ready, you only have to click on Publish - an upload of the self-designed website is not necessary.
Neither system is suitable for truly comprehensive network projects. However, small or medium-sized online projects can easily be implemented - for blogs, shops or personal websites, for example.